How To Develop A Simple, Clear Value Proposition Statement That Quickly Connects (And Helps You Convert)…
**
This is the sixth email in the Action Guide Sequence and Part One of a two-pronged approach, that introduces a second Tripwire, before – as in Step 4 – pushing for a sale in Part Two.
If a Tripwire purchase has been made at this point, you could argue another isn't necessary, and I'd agree it isn't strictly necessary; you could move onto a Core Product sequence. You could, but… if you haven't nailed that sale?
Another Tripwire, is another opportunity to transform a warm lead into a hot customer, and if the second Tripwire connects to, and builds upon the first, then it can only add more substance to your credibility; deepen your connection and so improve your chances of a Core Product sale down the line. So, if a second (or even third) Tripwire offer can work to your advantage either way, then, hey… Why not?
More work? Oh yeah, of course. But that's life, so, anyway…
Here, Part One is exactly as before: a push to first visit an in-depth blog version of the Value Proposition Action Guide and then – to give a taster for free – a push to download the PDF Checklist, which in turn is part of the Tripwire (The Complete Value Proposition Workbook). And towards the end of the Blog post, there's an opportunity to click-thru to the Tripwire Landing Page, but we save the big push – sent only if a sale isn't made – for Part Two.
You can, if you wish, browse all the emails in this sequence here.
**
The key to developing a clear, simple Value Proposition Statement that can quickly connect (and keep your bounce rate down), is to first define what matters most to your audience. Read on to find out how Today's Action Guide can help you do just that…
Confession Time?
"Alert! Trite copywriting trope coming up…" 
I have a confession to make… 🙄
I'm impatient. 😒
I'm selfish. 😏
And I can, be a judgemental little shit. 😠
In an ideal world, my childish temper tantrums wouldn't matter much, but because our business arena is online, the bad news for you is: many of your visitors will also be impatient, they'll also be selfish, and worse still – one way or another – they'll also judge you.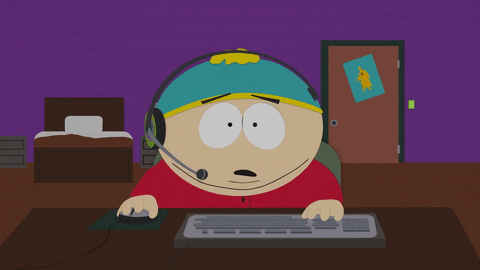 There are many things that can feed into this judgment; design, relevancy, clarity, usability and your words of course (are you judging me?). The more your visitors judge these things positively and the faster they can 'get' what you can do for them – the more chance they'll hang around, scroll down and you can make a sale.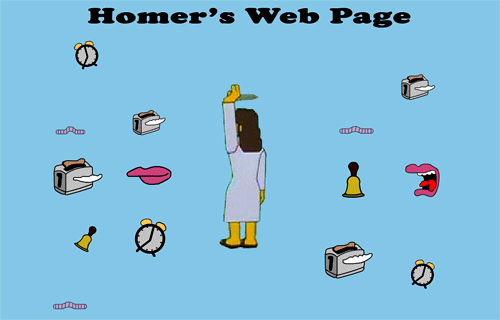 And so…
First Impressions Count
In 2015, Microsoft did some research on Canadians – don't ask me why they singled out Canadians – and found the average human attention span had fallen from 12 seconds in 2000 – or around the time the mobile revolution began – to eight seconds.
Goldfish meanwhile, are now believed to have an attention span of less than nine seconds (don't ask me how they know that either).
Whether Canadians really do have shorter attention spans than Goldfish or not, it does illustrate an important point: things ain't what they used to be.
And it's not just Millenial's, Canadians or Goldfish either. It's probably you. It's definitely me (to a T, actually).
These days, if people don't immediately see what they expect, if it doesn't instantly speak to them and connect – they filter, they scroll, they hit the back button and they go.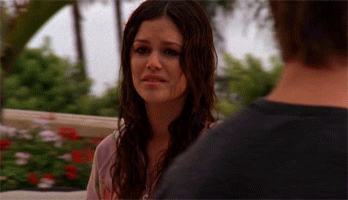 The Most Important Takeaway Today Is…
If you want a fair crack at me, ever actually, buying something from you:
Don't make me have to figure out what you do or why I should care.
Just tell me.
But, do it simply. Do it clearly. And do it really quickly, otherwise…
I'll never know just how amazing you are.
And you are amazing, right?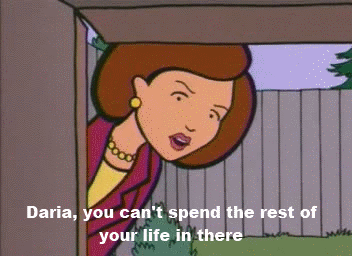 Right! 😎
Connect The Dots 
In Step 4.1: Why Your Customer Avatar Is The Most Important Foundation Of All (if you missed it, you can read the email here) and  Step 4.2: How To Attract Your Perfect Customer & Come Together For A Happy Ending (read it here), I discussed 'what you need to know' to be able to create an effective Customer Avatar (Demographics, Drivers, Aspirations and Traits), and also explained how the Customer Backstories Process can provide a neat way 'in' to your Potential Customers thoughts, feelings and mindset at various points in their journey and your funnel.
Today's Action Guide First Steps To A Customer Specific Value Proposition (And Mega Marketing Messages) will show you how to quickly capitalise on this 'in' by immediately putting your Awesome Avatar to work in a very practical and deliverable way.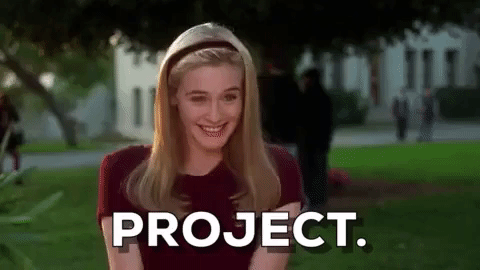 You can now use what you've learnt about your target customer's thoughts, feelings, drives and desires to inform messaging that quickly connects, simply because what you say speaks to them, about them, in a way they can clearly understand. And if you can then ensure this messaging is the very first thing they read when they hit your Landing Page, then the result is they're much, much, much more likely to stick around (for more of your amazing-ness).
As long as they're not Canadians of course.
The Building Blocks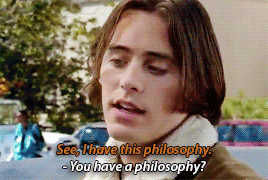 The key to developing a clear, relevant Customer Specific Value Proposition Statement (Marketing Message, Elevator Pitch, USP – call it what you will), is to first define the all-important 'raw materials'; the building blocks or core factors that matter most to your audience.
Today's Action Guide can get you on the right track in a matter of minutes, by helping you prioritise and focus on:
• Who your ideal customer/target demographic is
• Solutions to problems that turn pains into gains
• Tangible benefits of those solutions over – bells & whistles – features
• How you deliver your product or service
• Aligning your offering with your customers needs
• The unique value and difference of your offering
The Good News Bit
Even the most 'Mega Marketing Message' won't instantly; miraculously leak-proof your Landing Pages. But a clear, simple, effective Value Proposition Statement can sprinkle a little bit of magic dust that sets the right tone; gets you off on the right foot; and then actually, quite honestly, can work wonders for your bounce rate, simply because: first impressions DO count.
All you have to do, to get clear; get started; and to develop a Value Proposition Statement that quickly connects, is to take 10 minutes to:
Read The Value Proposition Action Guide & Download The FREE Checklist Here
Ok, gotta go – attention span ain't what it used to be…
Nick
PS: Enough already?
I get that this Level 1 bit; the foundational bit, can seem like a bit of a slog. It's natural to want to skip it, get stuck in and start building stuff. Thankfully, we're now oh-so-close to doing just that.
In Level 2: Structure, we begin building the essential top of funnel parts: your Lead Magnet, your Squeeze Page and your follow-up Email Sequence. **Just like the one you're in**
This is where you'll reap the benefit of all this foundational work (particularly your Avatar & Value Proposition), because the building part will now be oh-so-much simpler to do, do, do.
In the meantime, here's the link again for Today's Action Guide (& FREE checklist):
First Steps To A Compelling Customer Specific Value Proposition (And Mega Marketing Messages)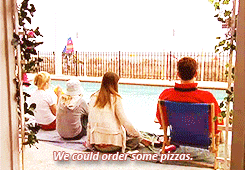 << Previous Email | Next Email >>
 Browse All Emails In This Sequence