The Strategic Tripwire Trick That Converts Leads Into Loyal Customers And Boosts Your Bottom Line
**
This is the third email in the Bulletproof Funnel Framework Action Guide Sequence, a series of emails with the primary intention of getting a click-thru to a corresponding Action Guide Blog Post; which in turn has the core intention of getting the reader to download the Action Guide or Checklist as a PDF for keeps.
Although ideally, each email in this sequence provides some kind of value; lesson or a useful tip or two with a taster of what's to come if they do click-thru to the Action Guide, it's good to mix things up a bit and so – now we're approaching our first Tripwire offer (coming up in email four), we want to up the ante – just a little – and so here you'll find more of a Problem-Agitation-Solution (PAS) copywriting formula, which firstly highlights the weakness of a bog-standard Tripwire (problem), then zooms in on negative outcomes (agitation), but then finally – ta-da – we get resolution (and hopefully some relief) with the solution: The Strategic Tripwire.
You can if you wish, browse all the emails in this sequence here.
**
So …
How would you classify our current relationship status?
Casual?
Committed?
Or maybe… "it's complicated"
How am I coming across to you?
Too needy?
Too greedy?
Or possibly, too touchy-feely?
If I've played this right (pray do tell), it should be neither too hot nor too cold; it should be juuust… right.
But, finding that sweet spot can be ter-icky.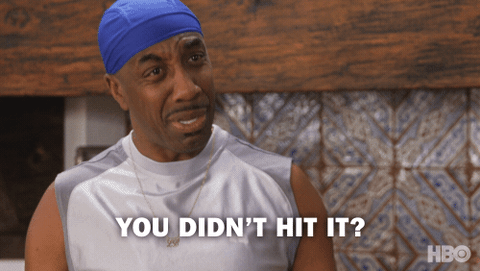 In the previous Action Guide, I discussed how you can create a sweet spot Lead Magnet that not only helps establish a mutually beneficial relationship; delivering real value in advance, but also sets your new casual friends onto a path that can lead to a more 'committed relationship'. A relationship that can deliver more Core Product sales down the line.
**If you missed the Step 2 Email, you can read it here.**
Today, along with the accompanying Action Guide: 3 Steps To A Strategic Tripwire we'll take a look at how you can substantially level up this relationship, while also maintaining the sort of balance that means it all feels quite logical and natural…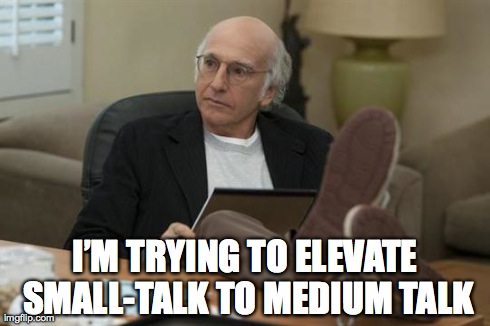 So, Hey-ho, Let's Go…
An ideal Tripwire is a low priced product that forms a crucial strategic bridge between your Lead Magnet and your Core Product, while also helping to gradually, naturally strengthen the relationship between you and the object of your desire.
**And yes… You will be mine!**
Developing your Lead Magnet first, your Tripwire second, and your Core Product third, seems like the logical order for some quick wins (Lead Magnets and Tripwires are obviously less work than a Core Product). But if you do take this route, then you can also end up leaving money on the table.
Which means missing your revenue goals.
Which means spending more on customer acquisition.
Which means lower Customer Lifetime Value (CLV) ratios.
And that, means your bottom line will suffer and the competition will be tougher. 
Defining Your Core Product is Step 1 in the Funnel Framework because this is the target; the summit; the end goal. And the reason for that is: selling your Core Product is where the money is. Lose sight of this, and you'll likely get lost down a rabbit hole.
Defining Your Tripwire is step 3 (not 2), because it's the bridge between your Lead Magnet and your Core Product. And you can't build a bridge until you have two-points to build between, right?
And so, in relationship terms, your Tripwire is third date territory, where the fumbling in the dark can become something more tangible; a little magical; and – if you're lucky – a lot more er… transactional.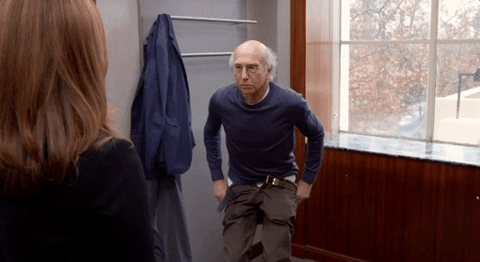 Easy tiger.
And that's because, once your crush splashes some cash (even just a little), psychologically, they're in a different place. A place where they're now much more likely to buy from you again (and again).
And then…
You're in.
Probability of selling to a new prospect: 5-20%
Probability of selling to an existing customer: 60-70%
Source: Marketing Metrics
Trouncing The Bog Standard Tripwire
Ok, based on the stats above, let's be optimistic and say you can convert 20 out of every 100 leads into customers using any old bog standard Tripwire. But, let's also say this product bears little relation or correlation to your Core Product. How much time, attention and resources will you have to spend to turn even a few of those friends with benefits into long term relationships?
Quite a lot I'd imagine.
Introducing The Gold Standard Tripwire
On the other hand, let's say those 20 first-time customers came to you via a low-priced, high-value product that's been strategically engineered as a logical, natural bridge to your Core Product – with a 60-70% probability of selling to an existing customer  – you could be looking at 13 of those 20 becoming highly valuable repeat customers.
Sound good?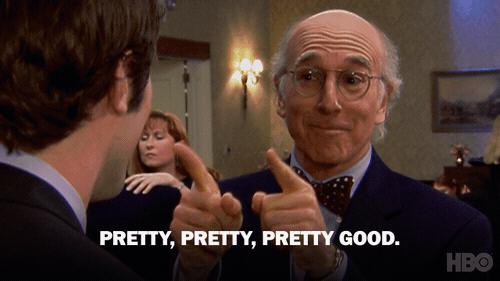 Increasing customer retention rates by 5% increases profits anywhere from 25% to 95%.
Source: Bain & Company
** 'Problem' coming up… **
The Bad News Bit
If your Tripwire is just a bog-standard random gateway, then the customer journey will be much less logical and natural (making it harder for you both to follow). Your Funnel will leak more leads, contact between you will be less cohesive and you'll be seen as more of an unwanted disruptive presence than a welcome influence.
So don't be surprised if you end up getting a slap.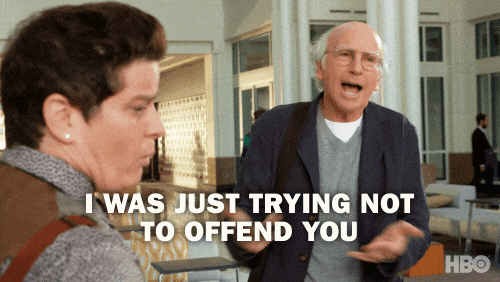 **
Speaking of slaps…
How likely are you to buy from someone who creepily follows you all over the interweb, trying to grab your attention with random offers?
Quite.
Retargeting can be an effective way to keep you and your products front of mind, but a scattergun approach can easily backfire and work against you too (you are SO annoying!). But if your retargeting is based on the natural next step (Hello Strategic Tripwire!), current mindset, awareness and stage of the customer's journey, your presence can be a much more positive and a lot less negative.
**
**Now, let's add a little 'Agitation'…**
If your Tripwire doesn't provide new process knowledge (that's the how, not just the what); if it doesn't empower the customer to take action or; if it doesn't promise any tangible outcomes, then there's a pretty good chance your new – hard fought for – customer won't consume it. Or if they do get started: they don't complete it. And that means you lose your continuity; they lose their momentum; and you both miss the opportunity to move things forward in a natural and logical way.
Which means instead of a smooth, frictionless ascension to the mountain top, you're left with either a dead end duck (who'll likely forget you and start chasing the next pretty thing) or at best a customer who needs additional life-support to get them jump-started and back on track again.
It's anywhere from 5 to 25 times more expensive to acquire a new customer than it is to keep a current one.
Source: Harvard Business Review
**'Solution' time…**
The Good News Bit
If you want to hit that sweet spot; if you want to elevate that relationship logically and naturally; if you want to be "together forever" (or at least end up with more than a quick fling), then you're in luck. All you have to do to get moving in the right direction is…
1. Take 5 mins to read today's Action Guide: 3 Steps To A Strategic Tripwire
2. Download the FREE checklist
**And let's wrap things up by reviewing the benefits again for good measure…**
You'll then have the tools you need to create a Strategic Tripwire that can…
Present new process knowledge, leading to learning, growth and a satisfying after state for your first-time customers.

Produce a tangible solution to an important problem, leading to a positive, satisfying experience (a key pillar towards repeat business).

Naturally and gradually build a strategic bridge to the sale of your Core Product and beyond.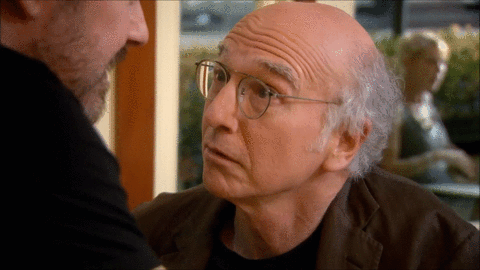 Remember, building a Funnel is all about creating natural, mutually beneficial relationships. If you provide your tribe with the positive outcomes they seek; you'll become more valuable to them and they'll become more valuable to you. A Strategic Tripwire can help you effectively deliver that value in the most logical and natural way and the best bit is – as long as you're clear on your Lead Magnet & Core Product first – it's really quite simple to do.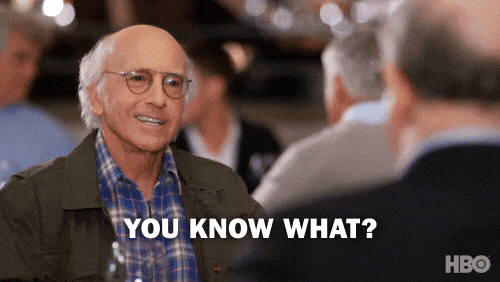 Here's the link again to today's Action Guide & Free Checklist: 3 Steps To A Strategic Tripwire
If you check it out right now, you'll not only be taking another major step forward with your Funnel, you'll also have the process knowledge to ensure you can naturally, logically keep your leads moving forward too.
Win/Win right?
Right.
Nick
PS: Just two more steps to go and all your Funnel Foundations will be firmly in place. 
Coming Up
Level 1.4.1: The Awesome Avatar Checklist will help you get to the crux of 'what you need to know' about your Perfect Potential Customer so you can effectively communicate the right things, in the right way, at the right time and lead them to your Core Product in the most natural and frictionless way.
If you don't have your Core Product or Lead Magnet quite figured out, I'd urge you to just to take a little time out to go through the process in the previous blog posts in this series:
Part 1: 3 Steps To A Killer Core Product & Part 2: 3 Steps To A Killer Lead Magnet, where you can also download the Free PDF Action Guides & Checklists for future reference.
You can also find links to these previous Action Guides on the back page of…
Today's Free PDF Download Available Here
Bingo.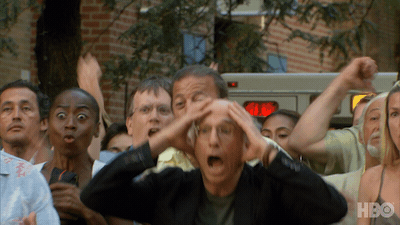 Browse All Emails In This Sequence
<< Previous Email | Next Email >>